Innovation
Our innovations give you great reasons to choose a Life Line Emergency vehicle. Every Life Line ambulance is full of hidden details that our customers say make a big difference. Click on a numbered selection hotspot to reveal why we are "Proven in Every Direction."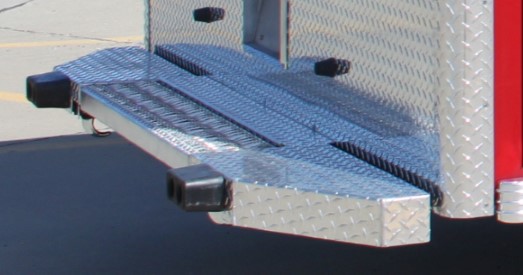 Bumper
Life Line's well-known angled bumper pods with 4″ aluminum channel and 2×2 tube construction.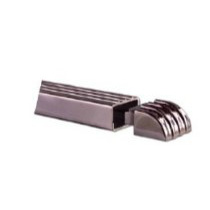 Crash Rail
Every vehicle we build features the Life Line Crash Rail System, designed to absorb impact and minimize damage. It surrounds the ambulance with a rigid, two-piece extruded aluminum rail mounted to a solid aluminum 2″x3″x.125″ rectangular extrusion.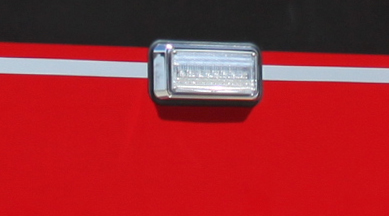 Paint
Axalta's high performance coatings are used in a five-step polyurethane paint process that ensures long-term durability and brilliance. The Axalta warranty program covers all Life Line painting.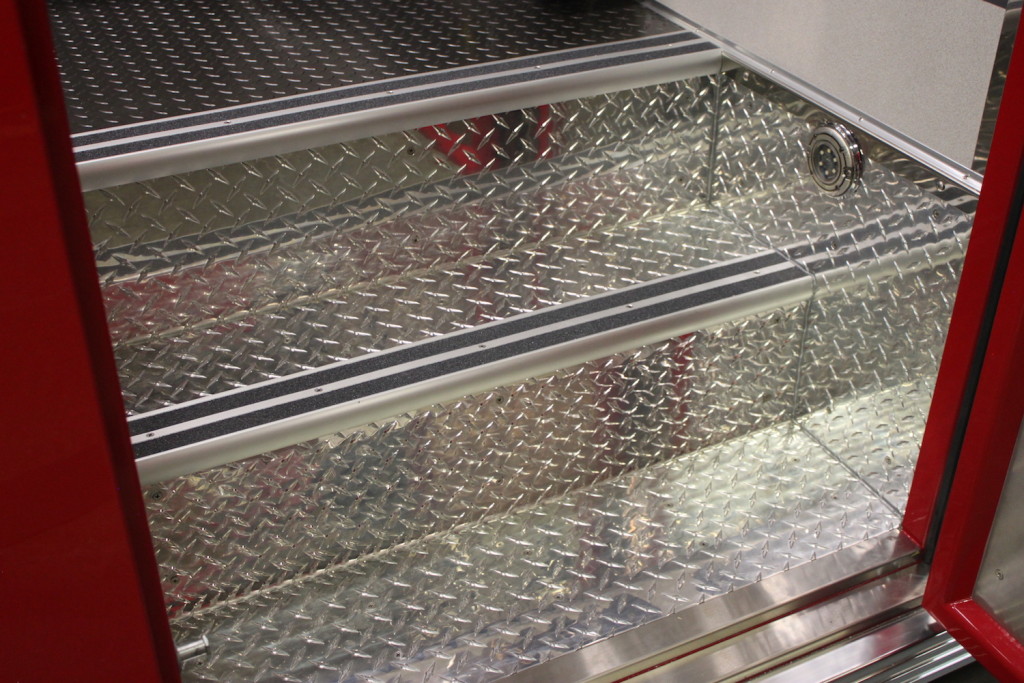 Diamond Plate
Life Line ambulances feature heavy duty diamond plate aluminum running boards, side entry step wells, rear bumper and stone shields.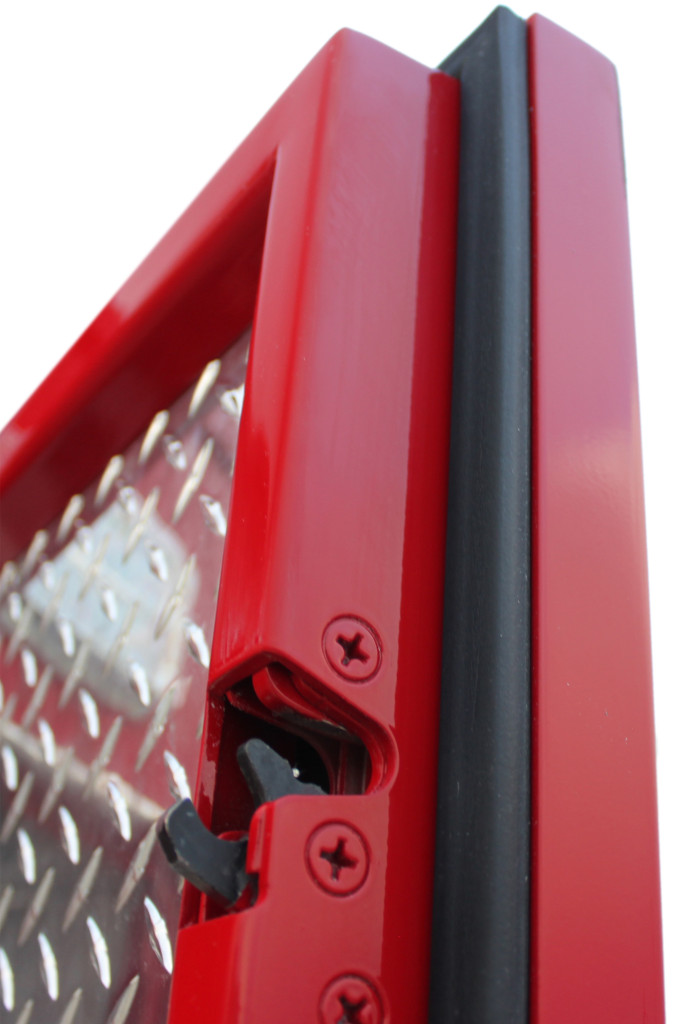 Doors
Life Line doors are an industry leading 3" thick, framed by a labyrinth style extrusion. The frame is then pan wrapped for a smooth exterior finish. The corners are gusseted for additional strength. The interior of the doors is lined with 2" thick plank insulation and then finished with an aluminum diamond plate interior panel attached with countersunk machine screws into locking cage nuts. Tri-Mark free floating latches with textured inner grips complete the heavy duty, bank vault style doors that are the best in the industry!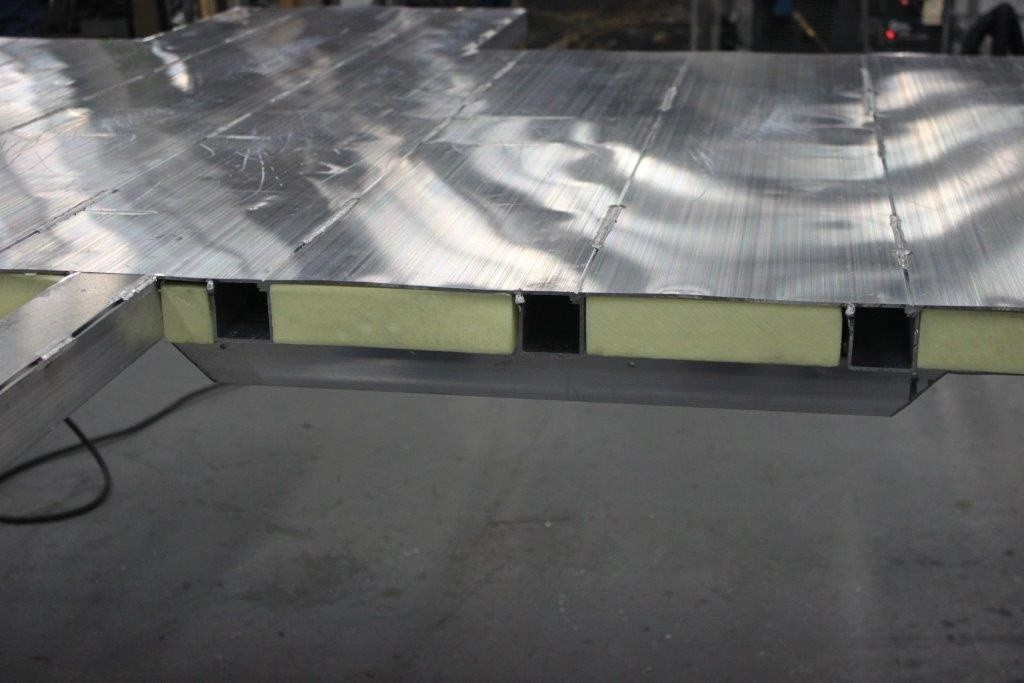 Floor
Life Line features an interlocking double aluminum floor, built on 10″ centers for the quietest ride in the ambulance industry. 2″ thick plank Certi-Foam insulation is sandwiched between a .125″ aluminum sub-floor and covered by heavy duty underlayment and commercial grade flooring. Underside is sheathed with .050″ aluminum sheeting and edge-sealed using auto body sealant, providing an excellent surface for undercoating.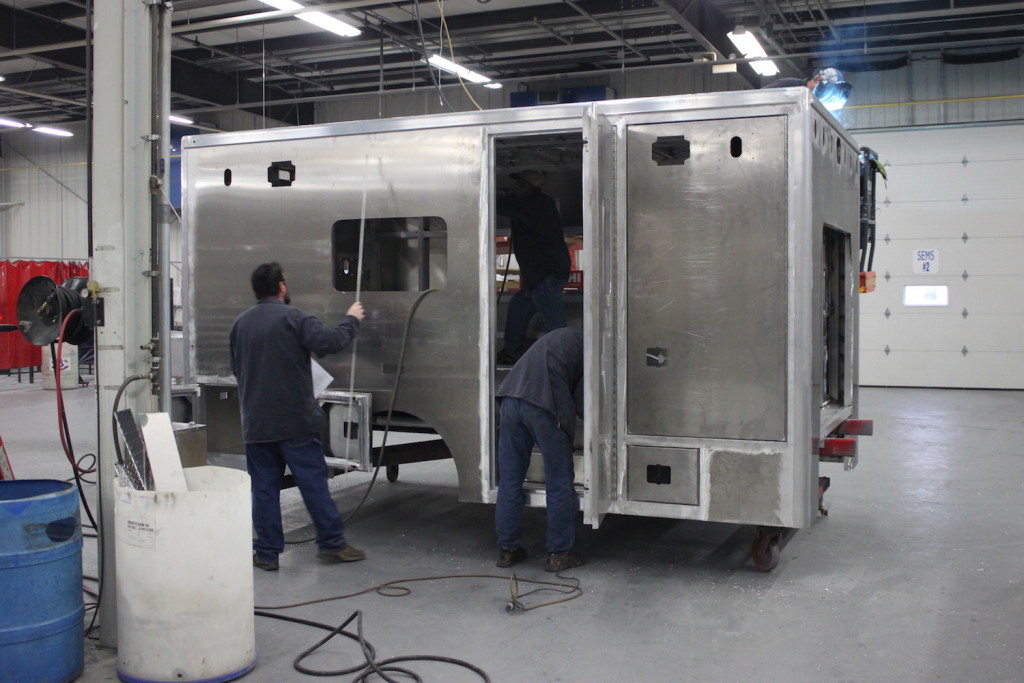 Walls
Life Line bodies are designed to maximize impact resistance and passenger safety. All four walls are constructed using extruded "X-Frame" corner posts with 2″x2″x.125″ and 2″x3″x.125″ extruded rectangular aluminum framing. Voids between framing members are filled with 2″ thick plank Certi-Foam insulation and covered by the 4 mil. vapor barrier. A .125″ thick aluminum outer skin surrounds the patient and crew.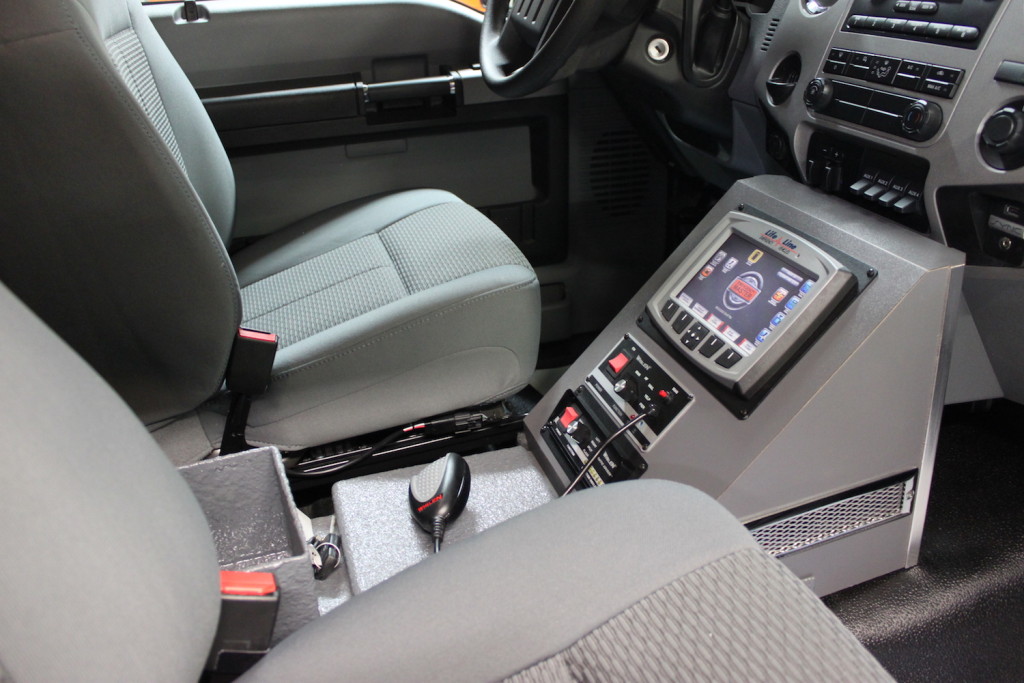 Elite G3
The Life Line Elite Touch System is designed for maximum flexibility to meet the end users' needs. With its standard touch screen and quick-hit buttons, interchangeable modules, real-time monitoring and backwards compatibility, this system is second to none.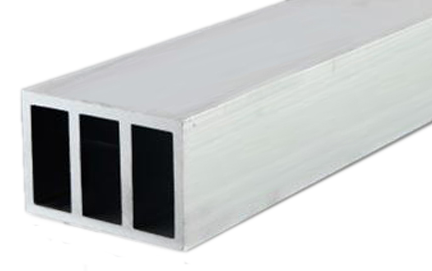 Triple Hollow
Our triple hollow, 188″ thickness is fore and aft of the wheel well in both the floor and wall structures. This adds strength and rigidity to the module's side impact resistance for optimal occupant protection.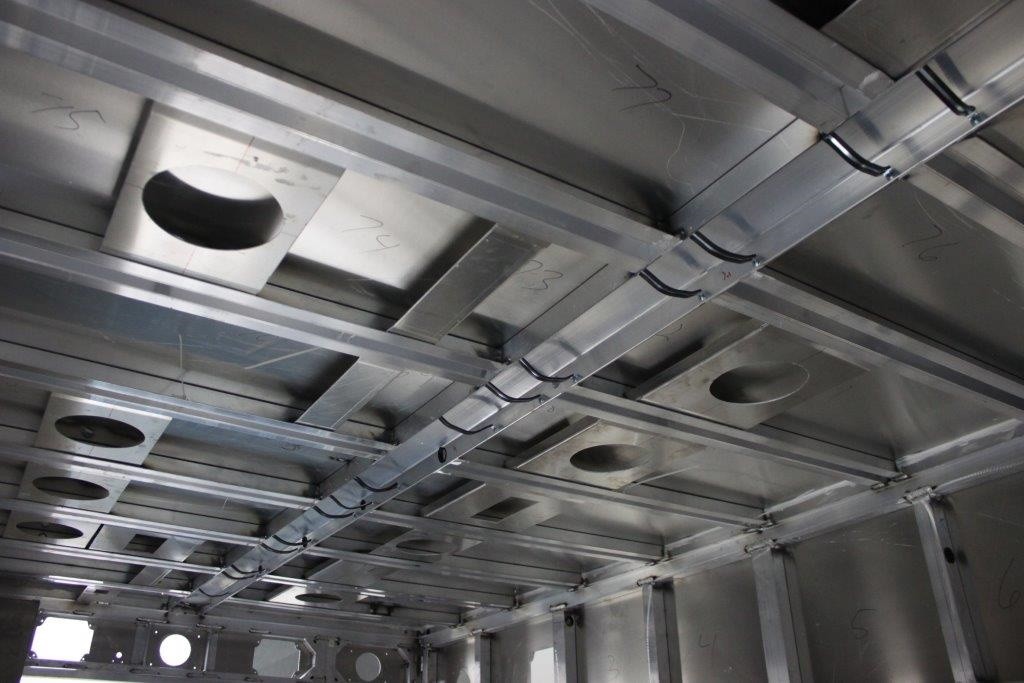 Roof
The Life Line roof begins with a 6" aluminum center spline that has hat channel extrusions welded to it. This provides for unbelievable strength as well as pathways for wiring. Aluminum plates are welded between the hat channels to allow for a secure and accurate mounting system for the ceiling options such as dome lights, grab rails and IV holders. The voids are filled with 2" foam plank insulation and covered with a poly vapor barrier. The roof is finished with a ONE piece .090" aluminum sheet that is fully perimeter welded to the roof extrusion with integral drip rails. The result is a fully insulated, waterproof and strong system that provides protection and comfort.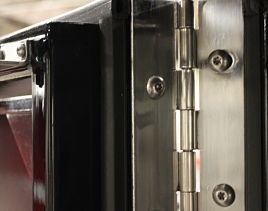 Hinge
The "widest in the industry" 3″ hinge on all of Life Line's doors. Anchored to both door & module using nutserts.
Quality
It's not just the design, engineering and the manufacturing standards used during the production of a Life Line emergency vehicle. It's also the people – the dedication of every employee owner that truly reflects the quality of our work. To back up our claim of quality, we offer five different warranties to protect your purchase.