Critical Care/Neonate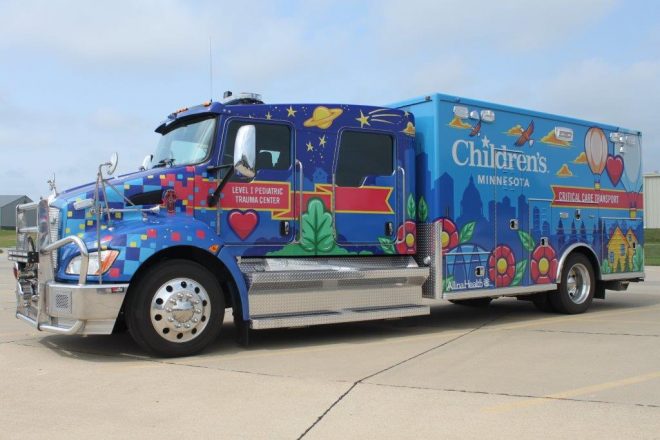 Critical Care/Neonate Ambulance
Special Services, Critical Care Vehicle
Life Line Neonate vehicles provide a smooth, stable ride
even in extreme conditions, allowing your team to focus
on better patient care. Every unit is carefully planned
and customized to maximize convenience, freedom
of movement and safety.
Available for every Life Line model
QUALITY SAVES LIVES
Life Line ambulances are designed by EMTs for EMTs.
We pay uncommon attention to quality so every detail
is designed to make your job safer and easier to provide
better patient care. You can customize your Life Line
Neonate package with a wide range of thoughtful features:
4-Point safety harness seat system
Medical air and liquid 02
Temperature controlled cabinets
Blanket warmer
Dual power cot load systems
Redundant electronic safety systems
Removable action/attendant seating
Air quality control systems
Generator
Custom colored interiors
STRONGER ON EVERY SIDE
Quality is built into every Life Line ambulance. Each
vehicle features a structural cage for safety and durability.
Side Walls are constructed of 2×2 vertical &
2×3 triple hollow vertical extrusions as well
as a minimum of (5) 2×2 horizonal extrusions
between those verticals

Ceiling consists of 6" channel extrusion called
the "Center Spine" with hat channel extrusions
18" on center perpendicular on both sides

Interlocking "V" Joint Floor Extrusion forms
a 2×2 box channel at 10" on center