Critical Care/ECMO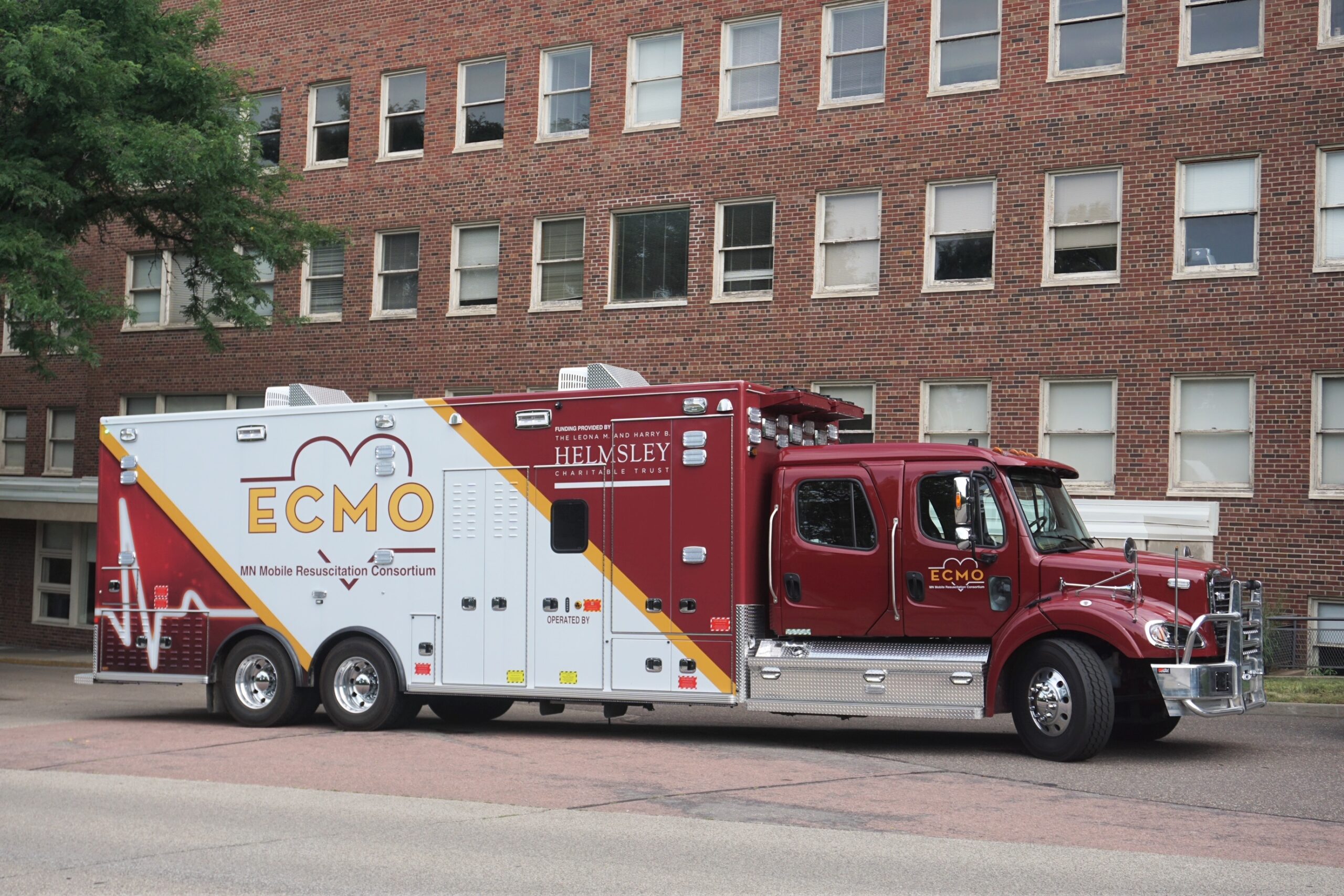 Critical Care/ECMO Ambulance
Special Services, Critical Care Vehicle
Life Line is one of the few companies in the United States with
the expertise to build custom ECMO-equipped ambulances.
These mobile care units can significantly increase survival
rates of cardiac arrest patients by putting them on an ECMO
machine as fast as possible while awaiting transport to the
emergency department or cath lab.
QUALITY SAVES LIVES
Life Line ambulances are designed by EMTs for EMTs. We pay
uncommon attention to quality so every detail is designed to
make your job safer and easier to provide better patient care.
You can customize your Life Line ECMO package with a wide
range of thoughtful features:
Hydraulic & diesel generators
Tripp Lite uninterrupted power supply with back
up batteries
Dual Hoseline HVAC units for the module interior
Provisions for 3D telemedicine camera system
Custom interior lighting & warning light package
Custom 150amp shoreline inlet
Custom rear patient lift system to load patient
Provisions for "C" Arm X-ray
Mount for ultrasound equipment
Folding fluoroscopy table
STRONGER ON EVERY SIDE
Quality is built into every Life Line ambulance. Each
vehicle features a structural cage for safety and durability.
Side Walls are constructed of 2×2 vertical &
2×3 triple hollow vertical extrusions as well
as a minimum of (5) 2×2 horizonal extrusions
between those verticals

Ceiling consists of 6" channel extrusion called
the "Center Spine" with hat channel extrusions
18" on center perpendicular on both sides

Interlocking "V" Joint Floor Extrusion forms
a 2×2 box channel at 10" on center