Victoryliner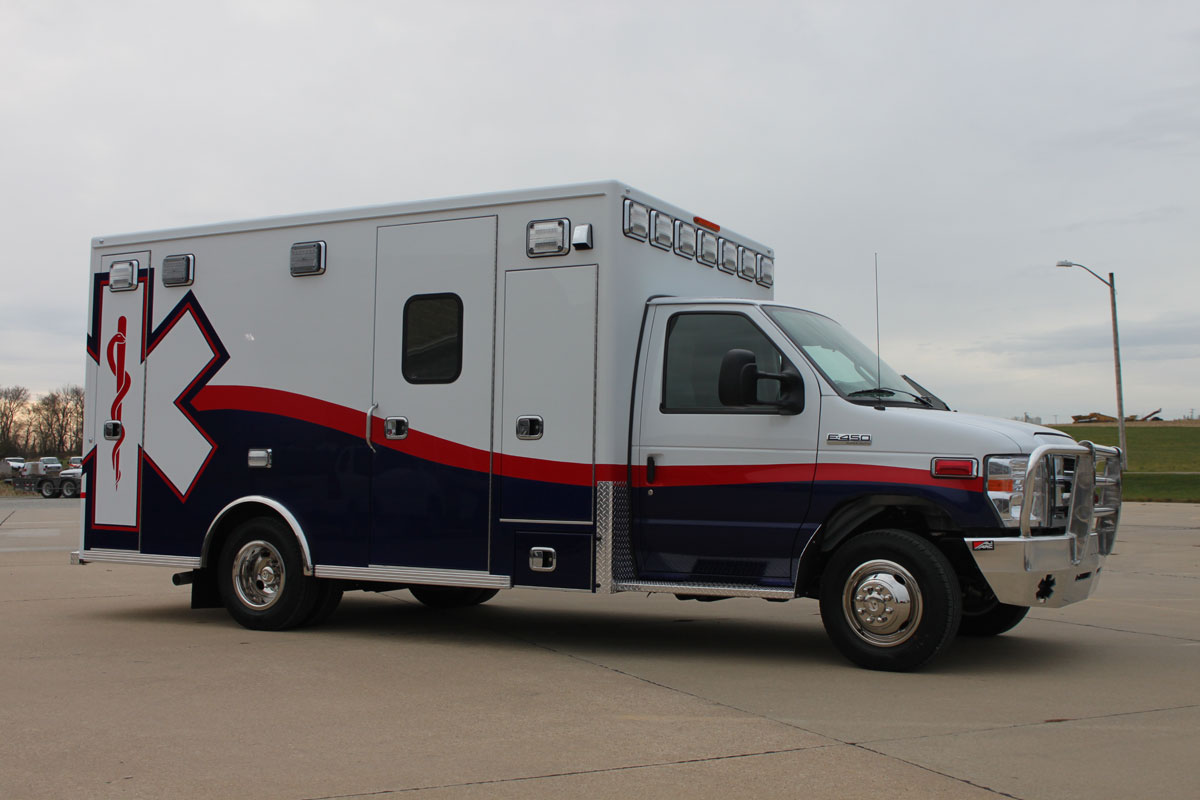 Victoryliner Ambulance
Excellent Value, Quick Turnaround
Need your ambulance fast? The Victoryliner is preconfigured
based on our customers' most popular selections. It's designed
for excellent value and quick turnaround with no compromises
on quality, safety and durability.
Body length 167-inch with Headroom 72-inch
TYPE I Features include:
Ford F-450/550 or
RAM 4500/5500
Pass-thru
2WD or 4WD
TYPE III Features include:
Ford E-450 or
Chevy G4500
Walk-thru
2WD
QUALITY SAVES LIVES
Life Line ambulances are designed by EMTs for EMTs.
We pay uncommon attention to quality so every detail
is designed to make your job safer and easier to provide
better patient care. Your Life Line Victoryliner comes with
the most popular Life Line options available:
Override switch for right-side scene lights
Ducted heating and air conditioning
Stainless steel threshold protectors
LED lighting (exterior and patient area)
Vortex lined (Polyurea) compartment interiors
1000 Watt Inverter with 55-amp battery charger
Second rear patient control
Electric oxygen tank lift
Interior upgrade options
Side body window
Backup camera
STRONGER ON EVERY SIDE
Quality is built into every Life Line ambulance. Each
vehicle features a structural cage for safety and durability.
Side Walls are constructed of 2×2 vertical &
2×3 triple hollow vertical extrusions as well
as a minimum of (5) 2×2 horizonal extrusions
between those verticals

Ceiling consists of 6" channel extrusion called
the "Center Spine" with hat channel extrusions
18" on center perpendicular on both sides

Interlocking "V" Joint Floor Extrusion forms
a 2×2 box channel at 10" on center