Highliner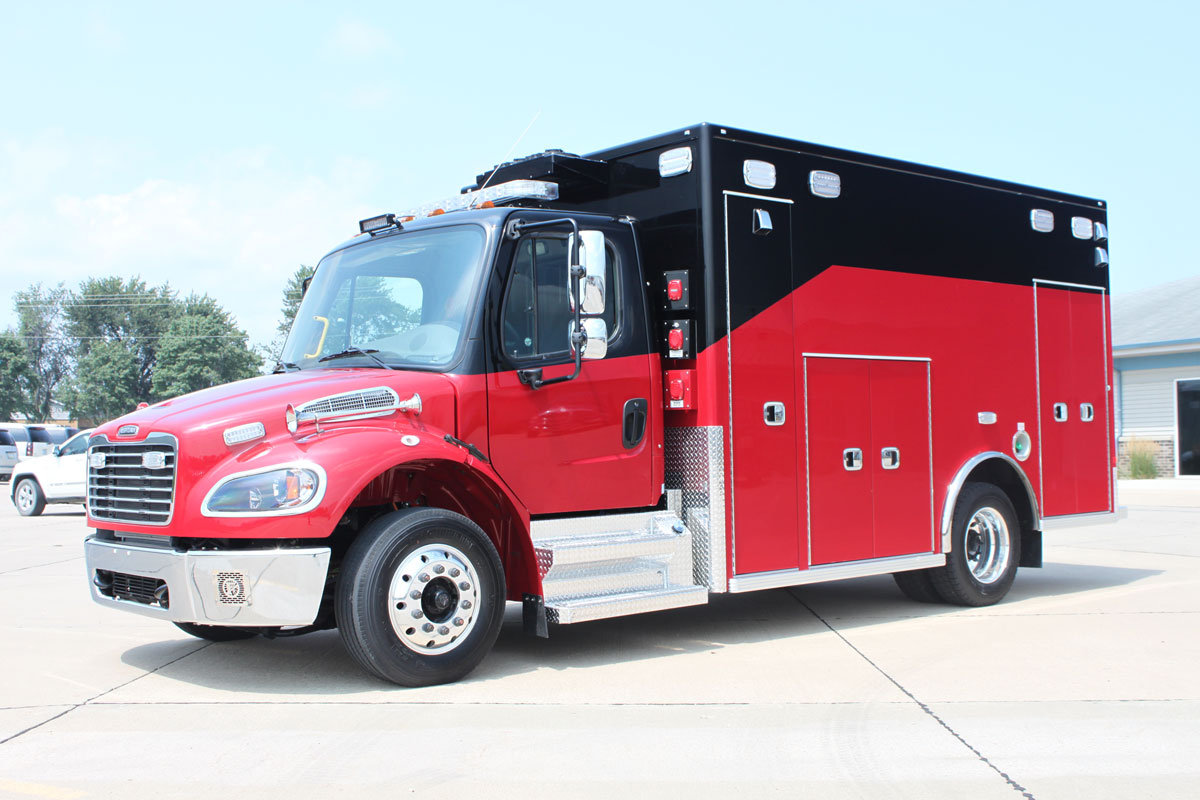 Highliner Ambulance
Heavy Duty
A heavy duty vehicle made for combination departments that haul
additional equipment such as SCBAs, PPE, and extrication gear.
Features Include:
Models: Freightliner M2; Kenworth T270; Ford F650; International MV & CV; Chevy Silverado 4500/5500
Body lengths: 171-inch
Headroom: 72-inch
Pass-thru or Crawl-thru
2WD or 4WD on select chassis
QUALITY SAVES LIVES
Life Line ambulances are designed by EMTs for EMTs.
We pay uncommon attention to quality so every detail
is designed to make your job safer and easier to provide
better patient care. Your Life Line Highliner comes with a
wide range of thoughtful features and available upgrades:
Dual rear patient controls
5-point safety harness system
Angled cabinets with padded corners
Dual side privacy windows
Positive latch cabinets with drop down drawers
Alternate area for EKG monitors & IV pumps
Lifetime warranty on module
"Surround Quiet" insulation and vapor barrier
Strong, lightweight solid surface cabinets
Over 90 ft3 of exterior storage
STRONGER ON EVERY SIDE
Quality is built into every Life Line ambulance. Each
vehicle features a structural cage for safety and durability.
Side Walls are constructed of 2×2 vertical &
2×3 triple hollow vertical extrusions as well
as a minimum of (5) 2×2 horizonal extrusions
between those verticals

Ceiling consists of 6" channel extrusion called
the "Center Spine" with hat channel extrusions
18" on center perpendicular on both sides

Interlocking "V" Joint Floor Extrusion forms
a 2×2 box channel at 10" on center