Life Line offers custom options for Type I, Type II, and Type III ambulances.
When deciding on which ambulance is right for you, we start with a conversation about your specific needs and the model that fits them best. Many factors can inform which ambulance model and type is right for you, from your budget and the type of service you're providing (ALS, BLS, transport), to the road conditions you will encounter. You will also want to consider how easy it will be to get your vehicle serviced in your area, and even what fuel type you will be using.
Not sure which ambulance type is for you? Here's our brief guide.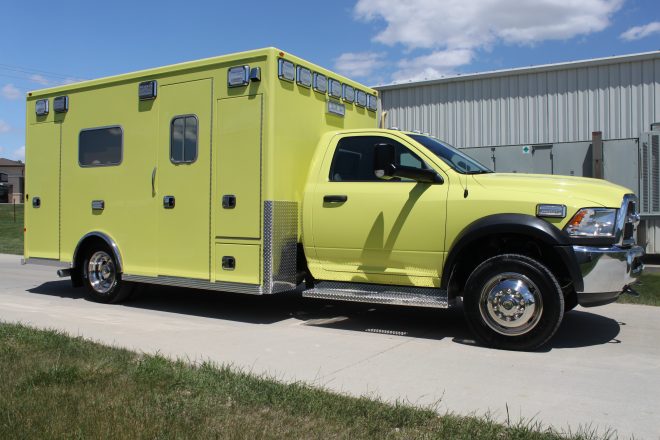 Type I
A Type I ambulance is mounted on a truck chassis, with the custom module mounted on the back. There is a small gap between the cab and the body, with a small window or opening (called a pass-through or crawl-through) for communication between the driver and EMS personnel. Type I's are primarily used for Advanced Life Support and rescue work.
Type I ambulances are available in 4-wheel drive, making them a better choice if you encounter more difficult driving conditions, like rain, snow, and ice. Type I vehicles are also the only ambulances available with diesel engines.
Life Line's Type I models: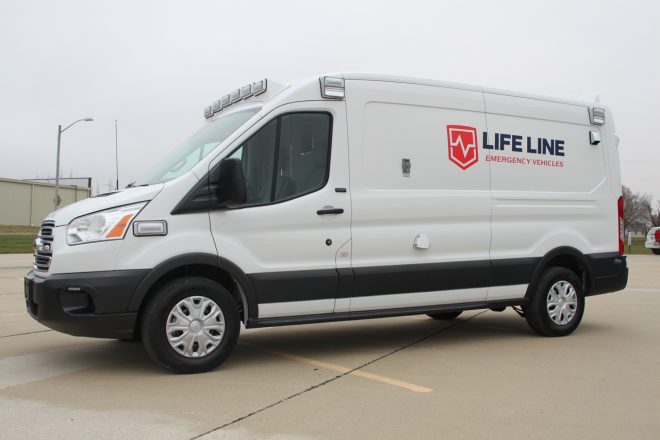 Type II Ambulances
Type 2 ambulances are typically van-style vehicles that include basic patient care features. They are primarily used for hospital-to-hospital transport, but they can be used in 911 rescue work as well. Type II ambulances also boast better gas milage than other ambulance types.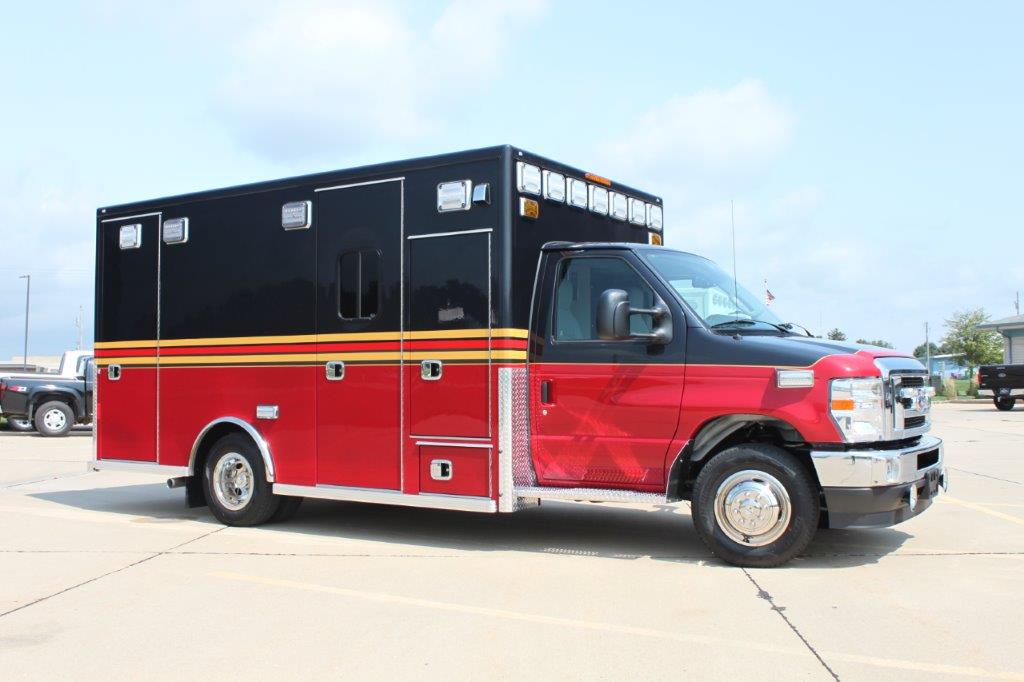 Type III Ambulances
Type III ambulances are similar to Type I but use a van (cutaway) chassis instead of a truck chassis. That means that the cab and body of the vehicle are integrated. There is a larger opening between the cab and the module (called a walk-thru) allowing items or personnel to move more freely between the front and back of the vehicle.
Type III ambulances are available in 2-wheel drive and fuel up with regular gasoline.
Life Line's Type III Models: